EXPO HOURS
Friday April 28
8:30am-9:30pm
(Cattle Barn, Poultry Barn, Dairy Building and CHS Building - buildings with majority of vendor booths - close at 7:00pm)

Saturday April 29
8:30am-9:30pm
(Cattle Barn, Poultry Barn, Dairy Building and CHS Building - buildings with majority of vendor booths - close at 7:00pm)

Sunday April 30
8:30am - 5:00pm

EXPO DAILY ADMISSION
Adults (13-61)........$11.00
Seniors (62+).........$ 7.00
Youth (6-12)..........$ 7.00
Child (5 & under)..... FREE
PRCA RODEO
Friday April 28 7:15pm
Saturday April 29 7:15pm
Sunday, April 30 3:15pm
Box Seat...............$12.00*
Reserved A...........$ 9.00*
(Sections 1,2,3,13,14,15)
Reserved B............$ 7.00*
(Sections 16-28)
Reserved C...........$ 5.00*
(Sections 4-12)
*plus daily Expo admission

FREE Horse Expo PARKING in
State Fair Parking Lots

Available at the MN Horse Expo - Wheelchair Rentals: Wheelchair rentals will be available at the MN Horse Expo on a first come, first serve basis. Wheelchair rental costs will be $20.00 (cash only) plus a deposit. A current valid drivers license with photo will be required to rent a wheelchair for the day. The wheelchairs will be available in the Expo Office.

Dogs, except for service dogs, are prohibited from the Coliseum and Horse Barn during the Minnesota Horse Expo. To fully enjoy all the Expo has to offer, we recommend you leave your dog at home.
2017 SPONSORS
"We appreciate the support of our Minnesota Horse Expo sponsors. Please visit their websites by clicking on their logos."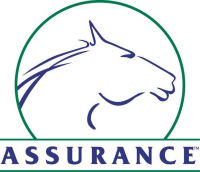 2017 Minnesota Horse Expo and PRCA Rodeo ticket Info click here
The Minnesota Horse Expo is a 3 day event being held April 28, 2017 to April 30, 2017 at the Minnesota State Fairgrounds. In itís 35th year, this event showcases horses from many different breeds, vendors with information, products and services for both horse and owner, and educational presentations by well known professional equine clinicians and speakers. Daily PRCA rodeo performances are part of the Horse Expo requiring an additional ticket.


Don't miss the Expo Tack Consignment Sale using the entire Dairy Building this year.
 Click here for more info

Three PRCA Rodeo Performances at 2017 Expo!
Click here for info

The PRCA Rodeos during the Minnesota Horse Expo are back featuring the Barnes' award winning animal athletes - bulls, bucking horses and saddle horses. The seven standard competitions at a rodeo are Saddle Bronc Riding, Bareback Riding, Bull Riding, Tie Down Roping, Team Roping and Barrel Racing. The first three events - Saddle Bronc Riding, Bareback Riding and Bull Riding - are considered "roughstock" events. The cowboy's score is equally dependent on not only his performance, but also the animal's performance. The other competitions are timed events, which means the cowboy (or cowgirl for barrel racing) compete against the clock, as well as each other. See 'em all at the Minnesota Horse Expo rodeos. Click HERE for more rodeo info.


Now accepting online registration for booth and stall exhibitors for the 2017
Minnesota Horse Expo. Click here for information

Visit and shop the vendors outside and inside the Cattle Barn, the Sheep and Poultry Barn, the Coliseum Concourse and the CHS Building. And don't miss the MN Youth Horse Association managed Consignment Sale in the Dairy Building. Click here for vendor locations



Meet who's coming to the 2017 Minnesota Horse Expo!
We'll be adding speaker information in the next few weeks starting with......
Vitor Silva and the Sons of the Wind Lusitano Performance Team - click for more info


Richard Shrake - click for more info

Stacy Westfall - click for more info
David Lichman - click for more info

Enjoy live country music entertainment from 7:00-10:30
Friday and Saturday nights with Dirt Road Dixie. Read more..




|


all text and pics © Mn Horse Expo 2001-2016